About Us
OUR MISSION STATEMENT
"To help our customers celebrate and create moments which are truly memorable with the beautiful, everlasting gift of Jewellery"- Diamond Treats
Diamond Treats is an online jewellery retail store by Satyan Jewellers - Established since 1982
Satyan Jewellers is a family run business serving luxury jewellery to customers for 35 years in the UK. Based in London we have served customers from all over UK and abroad and are fortunate to have a customer base that trust our brand, enjoy our service and share our love for jewellery.
Diamond Treats is our opportunity to be a part of those loving memories created and celebrated by our customers throughout the world! Jewellery is that one gift that is truly everlasting; representing the precious milestones in our lives that we recall everytime we wear the gift we received. Gifts of Jewellery captures moments in a way that no other gift can - eventually passed on to our children so that those memories may live on for generations to come!
We are fortunate and grateful to be able to serve customers who give us an opportunity to be a part of their celebrations, where memories are created through those special, happy occassions in their lives which can be captured through an everlasting gift of jewellery!
All our collections available to view at our London store, so if you wish to see the item before purchasing, you are welcome to visit at your convenience. All jewellery at Diamond Treats is crafted by some of the best jewellery craftsmen in the world and come with a Free Valuation Certificate as well as a Diamond Certificate to ensure that the highest of standards are always met. Furthermore, with our 'no quibble' returns policy and totally secure payment gateway, our customers can feel 100% confident to complete their jewellery purchase .
Making a Difference is important.
We serve our customers to the best of our ability every day, but this is because we believe that being successful in what we do is only possible if we focus on what our customers want. We constantly work to grow our business through the satisfaction and support of our customers - we have done this since 1982 and have been fortunate to have gained the trust and loyalty of hundreds (even 1000's) of customers during that period. We are fortunate... because we think that fortunate people and companies are those who receive the opportunity to be able to give back to society. The world is full of good hearted people, but as much as most of us want to be able to help the less fortunate, its not always possible to do so due to the financial burdens and commitments that we all walk around with daily.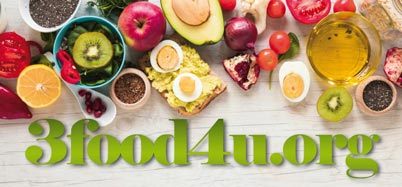 Diamond Treats enjoys growing sales and donates 1% of all sales to Charity. Our growth gives us much satisfaction but more than that we get satisfaction from the growing donations that we hand over on a monthly basis to Charities to help those that need it. This has only been possible due to your support and we hope that in the years to come - through your trust in us - we can do much more for people who dont enjoy the same fortune that we all do. Thank you for your support - we are truly grateful!