Precious metals are defined as a 'naturally occurring, metallic chemical element of high economic value'.  Often less reactive than most elements, they are usually extremely pliable (without becoming brittle) and have an incredibly lustrous finish to their appearance.
Precious metals tend to play a critical role in jewellery making, with a cascading effect on the final product's appearance, durability, status and of course, value.  From the creation of costume jewellery to fine acquired items, metals have had a significant impact on the overall sales and desirability of selected audiences.
Historically precious metals have continuously been used as currency, but more often regarded as investments and industrial commodities in today's society.  The most defined precious metals used for jewellery making include Gold, Silver and Platinum and are often available at much higher prices than more common metals.
A metal is only classed as precious if it is in fact, rare.  The new discovery of other metals, or improvements made to refining processes, can create a detrimental effect on the value of the current metal. The status of precious metals can also be affected by audience demand and street value
Precious metals can also be matched by the activity of its owner.  For a more durable source of jewellery, Gold (regarded as the hardest mineral on earth), is the preferred choice for active use but for a more acquired taste for 'special occasions', platinum becomes the favoured option to purchase.
Metal colour and purity give people options in terms of budget and jewellery colour especially as the same design product would be available in multiple options such as 9K white or yellow gold as well as 18K white or yellow gold.
See the example below:
Diamond Heart Pendant Necklaces at Diamond Treats......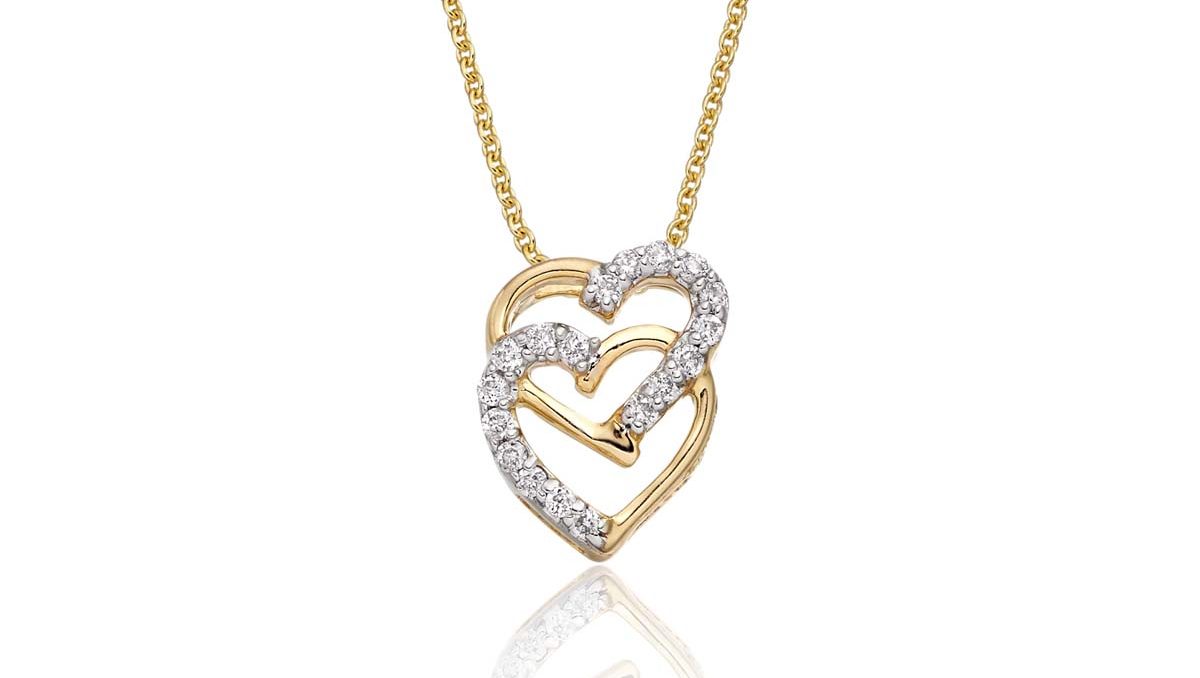 The same design can be created to fit 2 different budgets (£199 or £299) and similarly, the same design can be created in white or yellow gold. (Prices are correct at the time of publishing).
Precious metals have a significant impact on both the final product and the customer it is aimed at.  As they say – bespoke for any occasion!